£6 water bottle could reduce deaths from dehydration
50 hospitals trial Hydrant water bottle to prevent dehydration among patients
An innovative £6 gadget could help to save hundreds of lives every year by preventing dehydration on hospital wards and in care homes.
The Hydrant system enables hospital patients to stay hydrated and boosts recovery
Inventor Mark Moran from Grimsby has unveiled Hydrant – water bottles with long straws – as part of a national trial at 50 hospitals across the country, including Scunthorpe General Hospital.
The innovation aims to help prevent hospital patients from becoming dehydrated, a problem that caused 111 deaths in 2011 and was a contributing factor in a further 669 deaths in the same year.
The Hydrant from Hydrate for Health costs just £6 and £1 per day to maintain and mean that patients do not have to call nurses or healthcare assistants when they want a drink. It is expected to prove particularly useful for the elderly and those undergoing rehabilitation from stroke or other serious conditions.
The one litre bottles can be hung from hospital beds or wheelchairs
"It's a nurse's job to provide nutrition and we will continue to do that," said quality matron, Hazel Moore, who leads on nutrition and hydration at Scunthorpe General Hospital. "But some patients, particularly the elderly, like to maintain their independence and we are hoping this will be a way of helping them to do that and to keep their dignity."
Moran came up with the idea after suffering from a spinal injury five years ago. He said: "I was laid flat on my back in hospital unable to move and I couldn't get a drink. Even if I'd been able to reach the cup, I probably wouldn't have been able to lift it and I didn't want to bother staff as they were really busy."
A stroke patient at Scunthorpe said of the device: "It's wonderful; very easy to use. It's the best thing since sliced bread."
The Hydrant system comprises a one litre water bottle, a unique one-piece cap, hand and clip and a drinking tube with a bite valve and a small clip to attach to clothing. The bottle itself can be hung from a bed, chair or wheelchair and the user simple takes hold of the tube, inserts the bite valve between their lips and then bites and sucks. The bite valve opens under this pressure and closes when released to prevent leakage.
It is already available via NHS Supply Chain, but the trials will determine the impact on hydration and the patient experience.
At Scunthorpe the bottles are being piloted on wards 11, 17 and 24 - the orthopaedic, diabetes/immunology and cardiac wards.
Moore said: "The system is very similar to the water bottles that sports people use when they're on the move and need easy access to fluids. Good fluid management is essential and we're confident this system will benefit our patients. Being unable to reach a drink can be frustrating and can also lead to dehydration, which can be very serious. Proper hydration reduces the chance of infection and other illnesses developing, and speeds up recovery."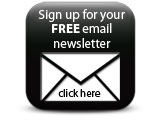 The trust will monitor the system and collect data from patients and staff over the coming weeks before feeding this information back to the Department of Health. At the end of the pilot, the hospital will also decide whether or not to roll out the system to other wards.