£6.8m cashpot for innovative health and social care charities
Government cash will encourage Any Willing Provider landscape
The Motor Neurone Disease Association is one of the charities to benefit from a £6.8m government moneypot
A national wheelchair service for sufferers of Motor Neurone Disease (MND) and an online library of electronic disability aids are just two of the projects that will share in a £6.8m moneypot announced this week by Care Services Minister, Paul Burstow.
A total of 74 charities across England will be given grants to test and develop innovative approaches to improving health and wellbeing after organisations were invited to bid for financial support to improve community care for thousands of vulnerable people. The programme is part of the Government's Any Willing Provider scheme, in which the NHS is being opened up to increased competition in a bid to encourage new suppliers and providers into the healthcare system to drive efficiency and reduce costs.
The organisations that will receive funding include the Motor Neurone Disease Association (MND Association), which will develop its wheelchair provision into a national service delivering choice to patients using its just grant of more than £500,000. And The Disabled Living Foundation will use its £200,350 windfall to provide an online library of small electronic aids allowing individuals and their carers to try before they buy and give feedback to other potential users.
Announcing the funding, Burstow said: "This will improve the lives of thousands of people across the UK, helping them to lead healthier and more independent lives. It is crucial that we continue to champion our voluntary organisations, because their expertise allows them to design and develop innovative solutions to the big challenges we face in health, public health and social care.
"These exciting projects are more than worthy of our support and I am delighted that the money will be spent on providing individuals and local communities with the tools to tackle health and wellbeing."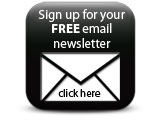 Alasdair Mcleish, acting chief executive of the MND Association said currently patients were facing 'Äėunacceptable'Äô challenges in access to wheelchairs. He added: 'ÄúThis grant is significant in many ways. It shows that the association has worked hard and positioned itself well to make good use of the opportunities emerging from the changes going on in health and social care. Most importantly, it is a platform from which we can ensure a much better service for people with MND across the country. The right wheelchair delivered in a timely way can make a huge difference to the quality of life of someone with MND.'ÄĚ