£120k funding boost for disposable tourniquet manufacturer
ASep Healthcare wins financial support from North West Fund for Biomedical to boost sales of bug-busting device
The manufacturer of an innovative new disposable tourniquet has secured a £120,000 investment to expand sales of the product and introduce a second device to the marketplace.
As part of a drive to support healthcare businesses in the UK to trade both at home and overseas, the North West Fund for Biomedical, managed by SPARK Impact, recently announced a £30m moneypot. The grant to Asep Healthcare for its Tournistrip technology is one of the first awards from this budget.
The money will be used to increase sales opportunities for the Tournistrip device
Asep Healthcare is currently based in South Kensington, London, but due to increasing sales is planning to relocate to Liverpool. It will use the funding to expand UK, European and US sales of the Tournistrip device and to introduce a new product into the market.
Alan Edwards, chairman and chief executive of ASep, said: "ASep Healthcare is delighted to receive investment from the fund. Our sales have increased by 100% per year for the past three years and the investment is being targeted at continuing to grow sales of Tournistrip and introducing our second product into the marketplace."
Tournistrip is the only medical tourniquet to have been clinically trialled, having been tested on patients at two London teaching hospitals. It aims to help control infection and the spread of potentially-lethal bugs such as MRSA in healthcare settings and was also chosen as the official tourniquet for use at the 2012 Olympic Games in London.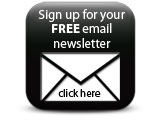 Dr Penny Attridge, senior investment director at SPARK Impact and manager of The North West Fund for Biomedical, said: "This award-winning product has the potential to make a real difference to infection control and phlebotomy. It is already doing remarkably well in the UK market and we're delighted to be helping them progress further."