100 patients a week contacting NHS over PIP implants
Backlash from breast implant scandal continues as 7,000 women seek NHS treatment
Around 100 patients a week are still contacting healthcare professionals about the removal of PIP breast implants, taking the total number of people approaching the NHS to nearly 7,000.
The revelation comes as a result of an offer by the NHS to assist patients given private PIP breast implants after they became embroiled in a safety scandal when it was revealed the manufacturer did not use medical-grade silicone. As a result there are believed to be several thousand women who are now concerned their implants could have a detrimental effect on their future health.
In total, Department of Health figures show 6,950 NHS referrals have now been received, 94 of those in the week ending 27 May.
The referrals are spread across 122 health trusts and have led to 4,237 scans being carried out. Of those investigations, 473 patients have been offered surgery to remove the implants due to fears over possible leakages. A total of 224 operations have already been carried out.
Many of the patients involved originally had their surgery through private healthcare providers, most notably Transform. However, 890 patients who had their original implants on the NHS have also been contacted and 87 already scanned. Of those women 235 will have the implants removed.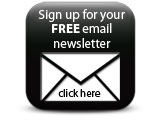 A Department of Health spokesman said: "The point at which the NHS offer is completed will vary according to the circumstances of each woman. Some women will simply want reassurance, others will decide after clinical advice to have their implants explanted by the NHS."
Companies