James Marchbank joins Ingenica Solutions
Company announces appointment of new finance director
James Marchbank
Ingenica Solutions continues its expansion with the appointment of James Marchbank who has joined the senior management team as finance director.
His appointment follows the recent addition of several new members of staff as part of the company's plans to lead the healthcare inventory management market.
Over the past 15 years Marchbank has held a number of key positions including a range of senior finance, and commercial and controllership roles, in high-growth private-equity backed SMEs and publicly-listed companies.
At Ingencia Solutions he has assumed responsibility for the financial and accounting operations of the business, providing regular financial analysis and reporting for the senior management team, the Board and shareholders. He also supports the operational teams with pricing and commercial structuring of tenders.
He said: "The interest in inventory management technology in healthcare has risen sharply in recent years due to the pressures to find smarter ways to work, and also in response to government initiatives for greater efficiencies. The market is therefore evolving rapidly, creating many opportunities. There couldn't be a better time to be at the financial forefront of Ingenica Solutions, and be part of the team's drive to maintain our leading position."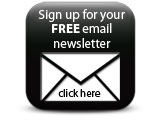 Nicola Hall, managing director, added: "James's breadth of experience is extremely valuable to us as we look to expand our healthcare business, and I'm glad he's accepted the challenge. I am confident that his vast financial skills and knowledge will have a positive effect on our services as we move into our next phase of growth."
Companies