Ingenica reveals ambitious growth plans with employment of two new faces
New senior appointments to modernise UK healthcare inventory management
Ingenica Solutions has announced two new senior appointments to strengthen the company's position within the healthcare sector and help drive its ambitious plans to transform procurement, supply chain, inventory, and data management across the NHS.
The two major changes to Ingenica's existing management structure include John Neylon, appointed sales manager, who works closely with Alex Micallef, operations manager. The addition of these new appointments adds depth to Ingenica's management team and is an integral part of its growth plans. The roles are instrumental in generating new business and managing existing client relationships.
A combination of technical know-how, supply management expertise, and Ingenica's professional partner approach creates an unmatched service for clients in the NHS, as Nicola Hall, managing director at Ingenica explains: "The appointment of John and Alex -two high-calibre individuals - enhances Ingenica's exceptionally strong credentials. They are assets to the team. These new roles are paramount as they will help shape our future plans, and will contribute significantly to our desire to deliver real change across the NHS; to transform the procurement landscape."
Technology is at the forefront of transformation; a key component of helping to bring the healthcare sector into the 21st Century. Inventory management solutions provide the NHS with an opportunity to transform supply chain operations and achieve sustainable long-term savings; Ingenica's inventory management solution can improve the quality of services for patients, reduce costs and increase productivity, which are targets that everyone strives for.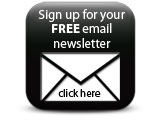 "The importance of inventory management is gaining significant precedence in the NHS as its long-term efficiency benefits are realised. It's a great opportunity be part of Ingenica Solutions and an exceptional time to join the team to help the transformation of inventory management across the healthcare sector." said Neylon.
Companies