Ingenica Solutions' new board appointments to build on success
New directors will be instrumental to future growth and help Ingenica further develop its market position
Bill Ward
James Purves
Ingenica Solutions, the company behind the first GS1 certified inventory management solution in UK healthcare, has made two new additions to its board of directors. The new directors will be instrumental to future growth and will help the company to further develop its market position.
Bill Ward joins as non-executive director and brings extensive healthcare experience at executive and board level. He started his executive career within the NHS running large acute units. He then moved to the private sector to run a Bupa Hospital, and became a regional director for 14 hospitals before progressing to chief operating officer for Bupa Hospitals.
James Purves also steps up to the positon of non-executive director. The former managing director and majority shareholder of AML UK helped the company grow rapidly to £10m annual revenue before successfully exiting to a listed trade partner. He has vast experience of tendering for both large public sector and commercial projects, developing long term partnerships with public sector bodies, and growing small businesses.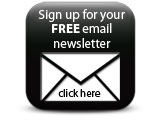 'It is a pleasure to welcome two outstanding individuals to our board of directors, who both have the calibre and experience to ensure a very bright future for Ingenica,' said Nicola Hall, Managing Director. 'Their understanding of the sector will prove crucial to the opportunities and challenges that lie ahead.'
Companies