Cambridge Design Partnership strengthens quality and manufacturing expertise with strategic appointment
New partner helps support growth in complex healthcare product innovation programmes
Cambridge Design Partnership has appointed Wade Tipton, senior manufacturing engineer and head of the quality standards team, as a partner.
The strategic move strengthens the company's mission to expand its design for manufacture and supply chain development capabilities, supporting clients throughout the complete product development journey from front-end innovation to manufacturing and scale up.
Tipton has over 20 years experience in new product development, from design transfer to validation and certification. Over this time he has predominantly worked in medical devices and automation, leading every stage of new product development from concept to volume manufacture.
At Cambridge Design Partnership, he has been instrumental in helping achieve the company's certification to ISO13485, an essential accreditation for the design of medical devices. ISO13485, along with 21CFR820, defines the stringent regulatory requirements that ensure product safety and efficacy in medical devices in Europe and the US. Certification confirms that CDP can deliver regulatory compliant development programmes for European and US healthcare companies. This supports CDP's continued growth in developing innovative new drug delivery devices and medical equipment for major pharma and medical device manufacturers.
Tipton has recently helped to significantly expand the company's quality engineering team to support a number of major international development programmes, creating complete design history files for CE and FDA regulatory submission.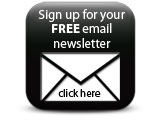 Commenting on the new partner appointment, Mike Cane, founder of Cambridge Design Partnership, said: "Constantly building our skills and capabilities is at the heart of our strategy to offer our clients an outstanding, end-to-end innovation service. Our pharma and medical device customers require rapid time to market for innovative, technically-complex and tightly-regulated devices and to achieve this outcome quality and manufacturability must be built in right from the start of the project. Wade has been instrumental in driving CDP's quality and manufacturing capability, and as a partner he will help us deliver this within our customer's most strategically important programmes."